MacInnis Tower

The Cape Breton Partnership, through the Cape Breton Regional Enterprise Network (CBREN), asked residents to help name the new Seaside Wireless Communications Skye Glen Digital Internet Tower. The Skye Glen Digital Internet Tower will upgrade internet service that is essential to helping businesses grow and succeed, while also serving as an investment attraction tool for rural communities in Cape Breton. Internet bandwidth will be increased from 1.5 Mbps to up to 10 Mbps in the Skye Glen region of Inverness County, improving the coverage to Centreville, Nevada Valley, Brook Village, East Skye Glen, and Stewartdale.

The CBREN is a collaborative effort between the Province of Nova Scotia and the Municipalities of Inverness, Richmond, and Victoria Counties. The CBREN activities are delivered by the Cape Breton Partnership with oversight from a private sector Board of Directors.

The name of the Tower was announced December 14th, 2017.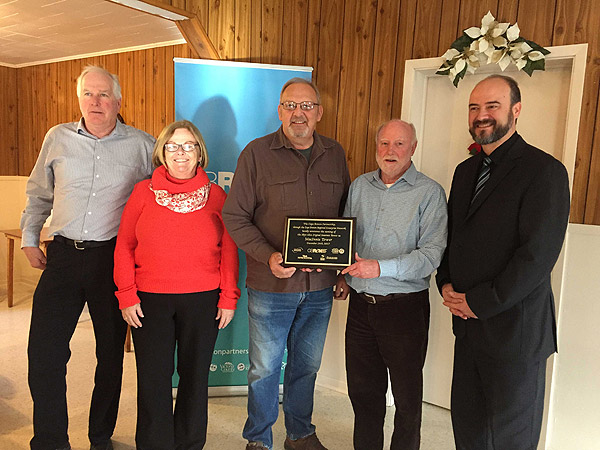 Left to right – John MacLennan, Councillor for District 4, Inverness County; Betty Ann MacQuarrie,
Warden, Inverness County; Merryl Bustin, who accepted the plaque on behalf of the MacInnis family;
David Horton, COO, Seaside Wireless Communications; Keith MacDonald, President & CEO,
Cape Breton Partnership.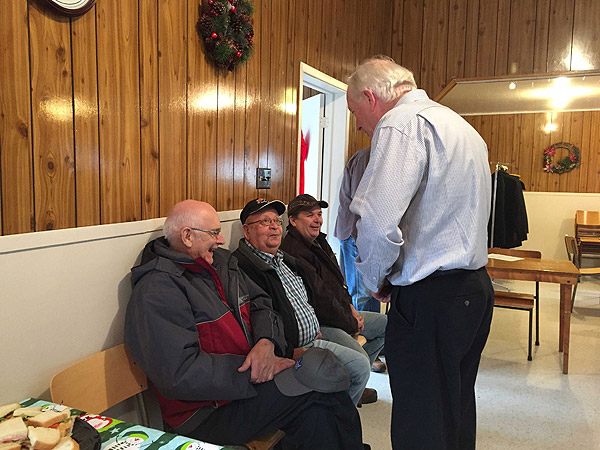 John MacLennan, Councillor for District 4, talks to residents who attended the
announcement of the MacInnis Tower name at the Skye Glen Community Hall.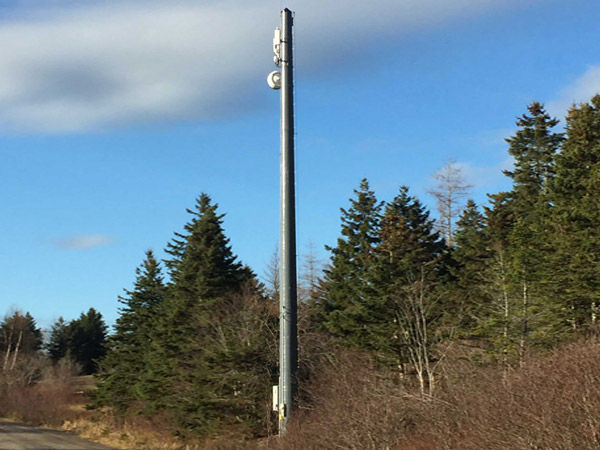 MacInnis Tower